NEWS
Galerie Marianne Heller
WHIZZIPOPBANG

Until July 29th 2018

I have just come back from Germany and the wonderful opening do of my exhibition with the best gallery in Europe, Galerie Marianne Heller. If I didn't have a big head already it would be massive by now!! Everyone loved the show and it is doing very well indeed. It is on until July 29th. If you are able to go please do. Marianne Heller is a remarkable gallerist and does a very good opening party; galerie-heller.de

Dr. Sabine Runde, Curator of Ceramics at the Museum of Applied Arts in Frankfurt said this: 'Vibrantly formed from soft clay, powerfully painted, her work is brimming with vitality and demonstrates the natural link between everyday acts and their potential for ritual.'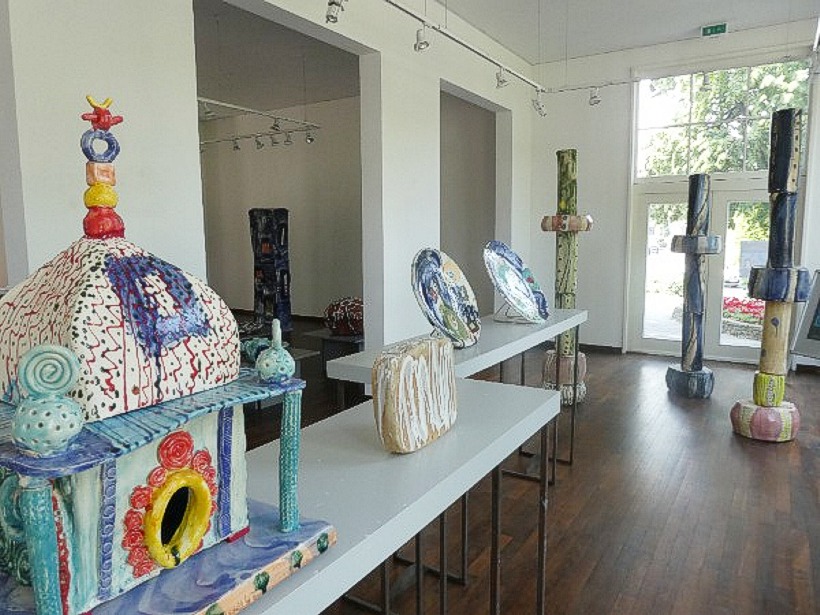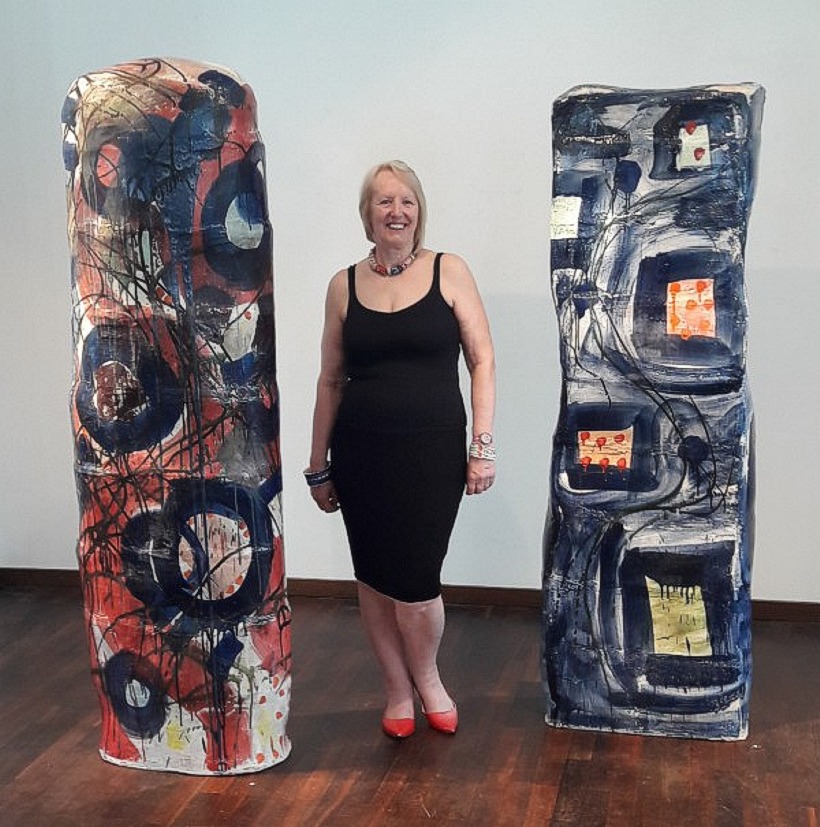 New Teaching Studio Opened in March!!

I am very excited to announce the new teaching studio which opened on Thursday 8th March at the Sandy Brown Gallery and Museum, Newquay Street, Appledore.

The new teaching studio will be open every Thursday initially, from 10am to 5pm, with a view to more days becoming available depending on individual needs and demand.

This is an excellent opportunity for budding potters who have no or limited studio space of their own to continue developing their work in a creative and supportive environment with like-minded individuals.

Use of the teaching studio space is £60 per person per day which includes tuition and technical support, use of the wheel, storage shelves for work in progress and the opportunity to have your work fired (clay and firing costs are priced separately).

Please register your interest asap by emailing sandy@sandybrownarts.com as places are limited and likely to go quickly!!