the official website of
Sandy Brown


'Temple'

The hugely successful Beyond Limits exhibition is now over and the Temple is available for sale. It could be a wonderful sanctuary or a Summer House!
Please enquire about pricing.


Interior


Sotherby's Twitter account with images of the exhibition.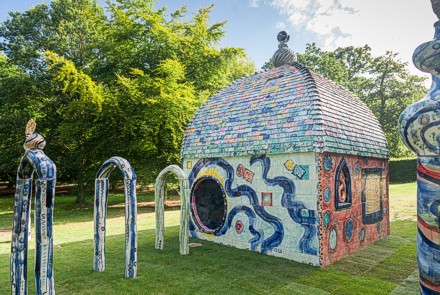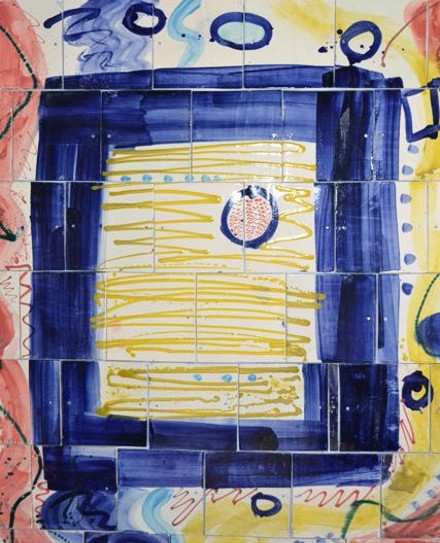 Museum


The Sandy Brown Museum and Gallery is now open. It has a continuous evolving exhibition of work in the beautiful gallery and you are welcome to visit!
I love visitors, and you can see what is going on in the studio and have a cuppa or a glass of wine!
Please email in advance of your visit to make sure I am here!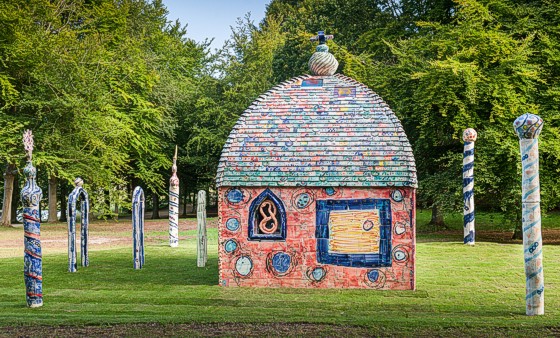 Sandy Brown has been commissioned by Sotheby's to create an exciting large scale installation for the 2015 Sotheby's Beyond Limits exhibition at Chatsworth House.

For this Sandy has created a magnificent Temple. It is a spiritual non- denominational place for quiet contemplation. For this piece, Sandy was inspired by her visits to Venice, the Taj Mahal, the Blue Mosque in Isfahan, also by Chagall and Matisse. Temple is an expression of joy and free thought, where people may find the opportunity for reflection and inspiration.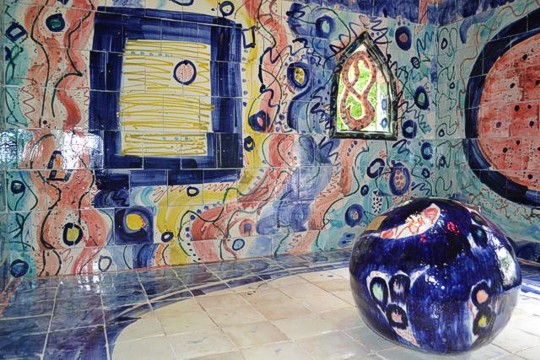 Temple stands over 6 metres tall and includes over 5,200 handmade decorated ceramic tiles. It has taken her 11 months to complete and is a major work, with an air of exuberance, colour and vitality. The inside is a riot of colour set off by eight bright fused glass windows by Simon Moore.

This year's tenth anniversary edition of Beyond Limits; Landscape of British Sculpture 1950-2015, will demonstrate the breadth and impact of half a century of British artistic achievement.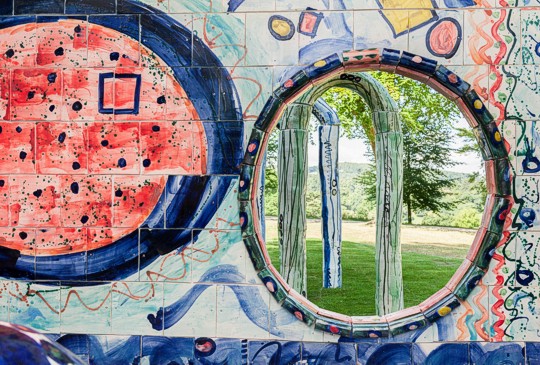 Sandy Brown would like to thank Tudor Roof Tiles for their beautiful tiles and generous sponsorship of this AMAZING project.